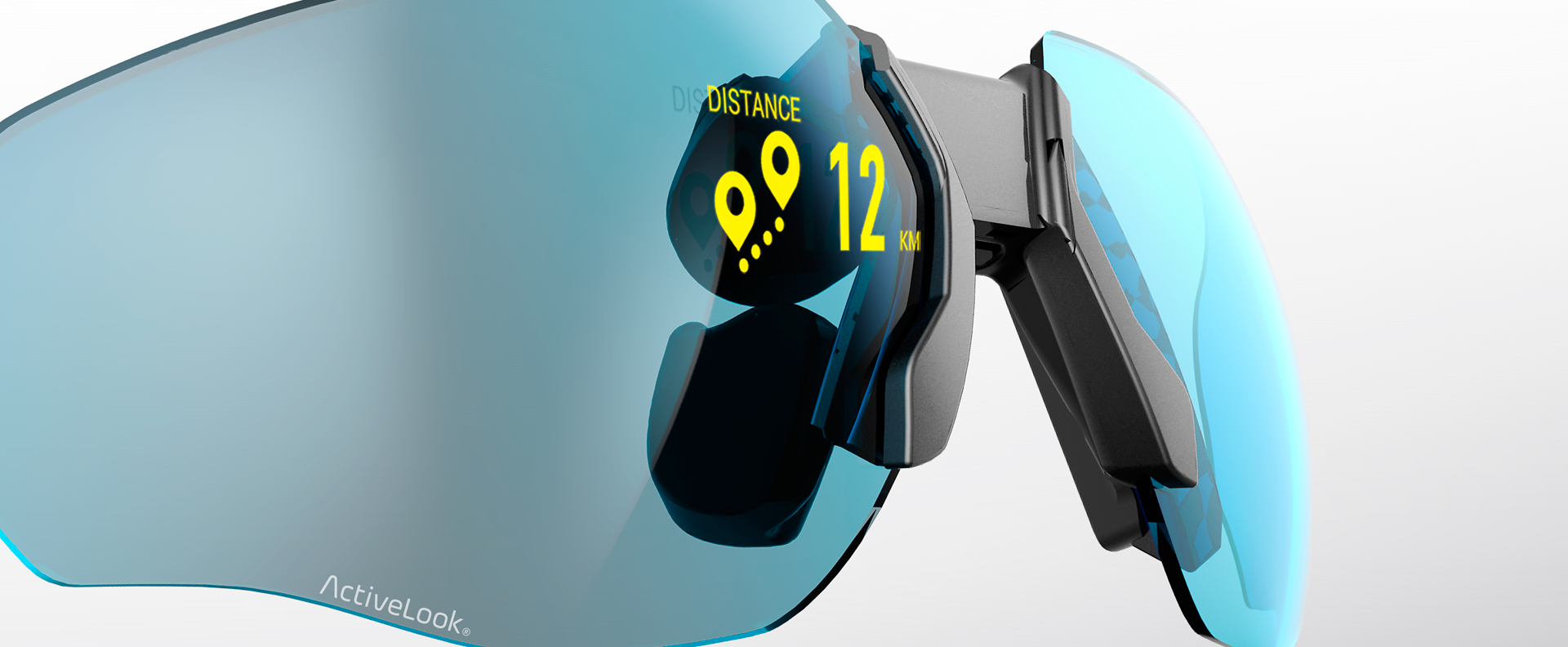 ActiveLook®, the techno ingredient of the sports glasses revolution.
ActiveLook® literally seems to embody what is stated in a famous book by Kotler and Pfoertsch, that ingredient-branding helps to make the invisible visible.
Lightweight, compact and based on Bluetooth® technology, the ActiveLook® module can easily be integrated into a pair of sports glasses to instantly display information and performance data from smartphone apps, GPS trackers and wearable or sports equipment sensors.
S&P, positioning design specialists, support the development of the strategy and the launch of the new ingredient brand on the international market.
In a world where sport digitalization is becoming more and more relevant with an increasing use of sensors, GPS trackers and new dedicated apps, sports glasses represent the perfect way to view information and performance.  Many have tried to provide a solution to this challenge, but the results have not been up to the public expectations so far: too conspicuous, too cumbersome and too heavy products with a poor battery life.
ActiveLook® is the first compact and lightweight system to transform regular sports glasses into a perfect way to view performance data.
The marketing strategy of the new ingredient-brand is based on offering a technological solution that can be fully integrated into the design of the different brands of sports eyewear, a win-win partnership that will play a decisive role in the future of the sports market.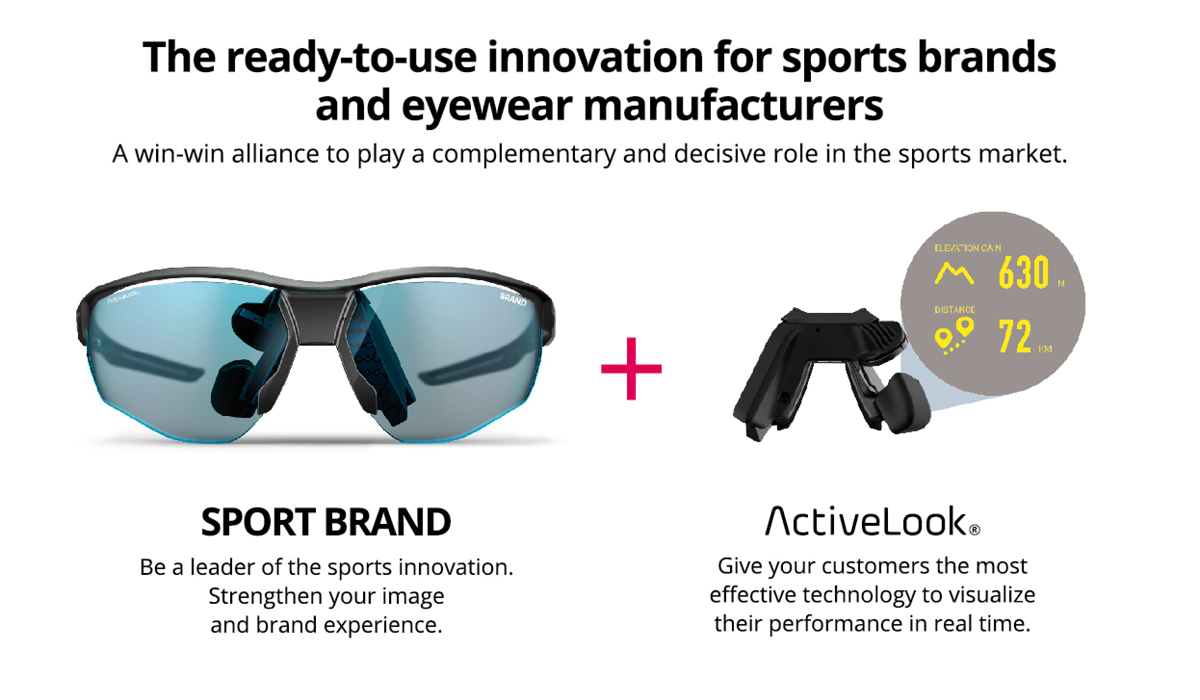 In tune with emerging trends, ActiveLook® brings the wearable technology to the next level by opening the door to a growing community of active people that love to share their passion through applications and social media.
The first official appearance took place on June 6 at Inosport in Grenoble. An intensive marketing plan for 2019 includes participation in the most important outdoor sports events in collaboration with some of the most prestigious international brands.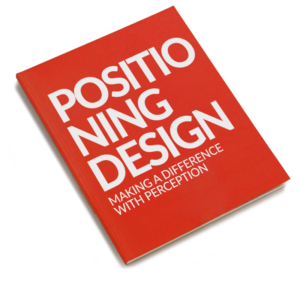 Download our guide to Positioning Design
Discover how positioning can help your business make a difference, through the Perceptioning® methodology. A guide that presents case studies and a summary of the fundamental principles to accelerate your business ideas and make them work.