Microoled: AMOLED microdisplays
strategy, positioning, brand identity, communication, web design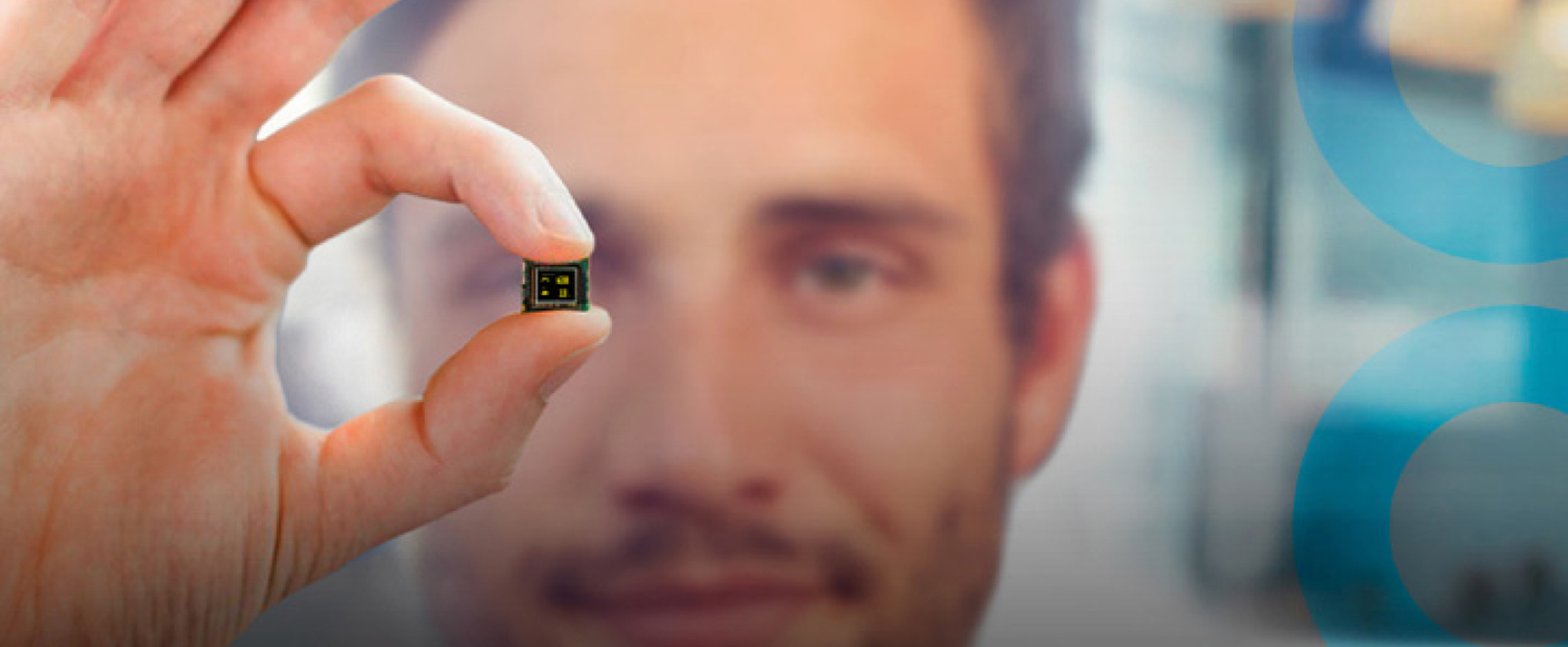 In Grenoble, in the heart of the European Silicon Valley, is Microoled - the international market leader in the Amoled Microdisplay and cutting-edge optical modular components. Microoled solutions are integrated into a wide range of professional products, including cameras, medical devices and glasses for augmented reality. We worked on the repositioning of the brand, creating a new brand identity, developing the website and communication materials.
Strategy & Positioning Concept
What differentiates Microoled from the competition is the ability to accelerate their clients' product development, through the continued analysis of market needs and continuous investment in research and development.
This promise appears clearly and instantly in the positioning statement "Amoled Solution driven by product innovation", the synthesis of our research and positioning.
The new market positioning leads to the need to give the company a new visual identity, starting with the redesign of the historical logotype. The original style and form, typical of the 90s, have been respected. The redesign focuses on thickness, color and the addition of the orange shade.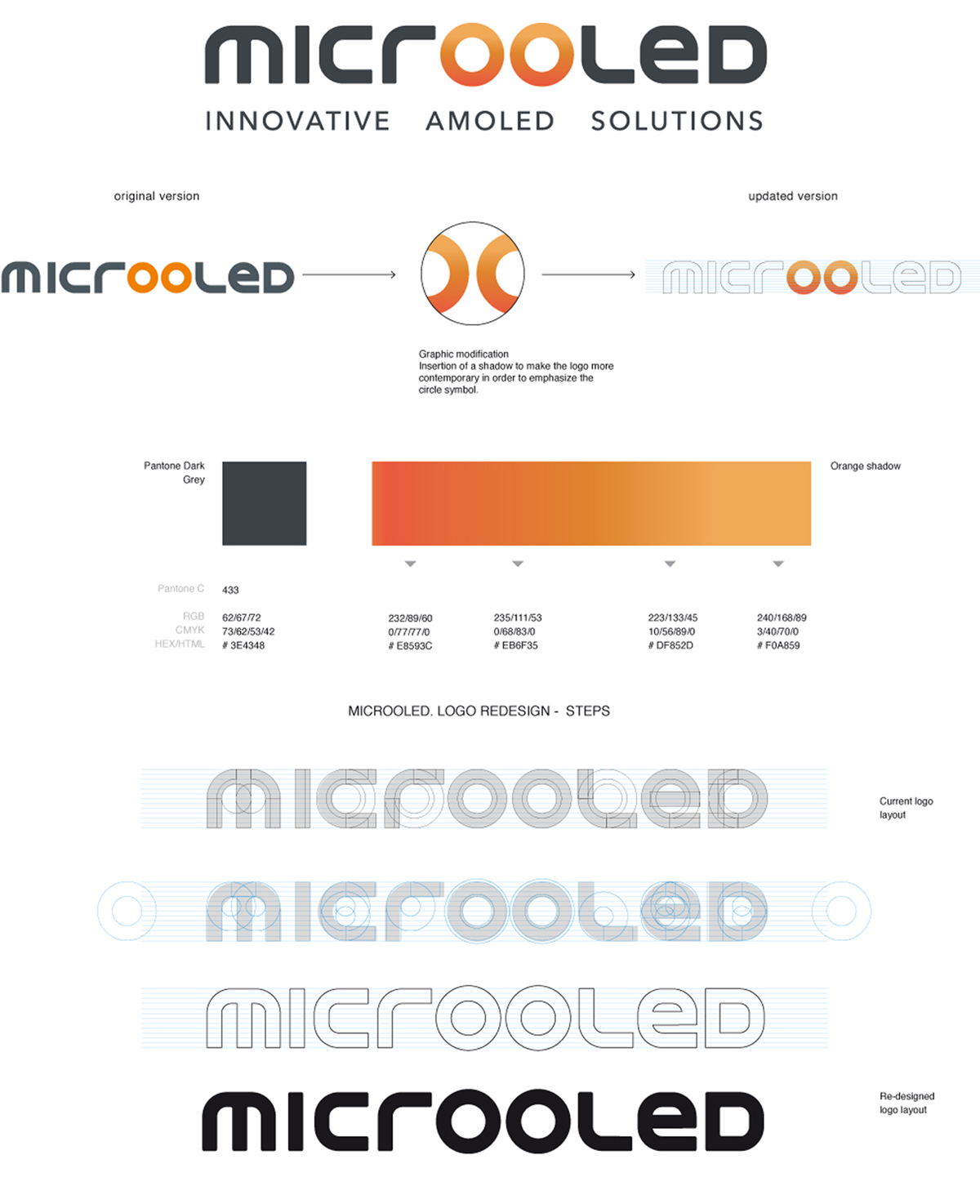 The complete redesign of the website mainly focuses on the user experience and interface. Applying the new brand identity to the website design made it possible to highlight the different fields and market sectors in which the product can be applied.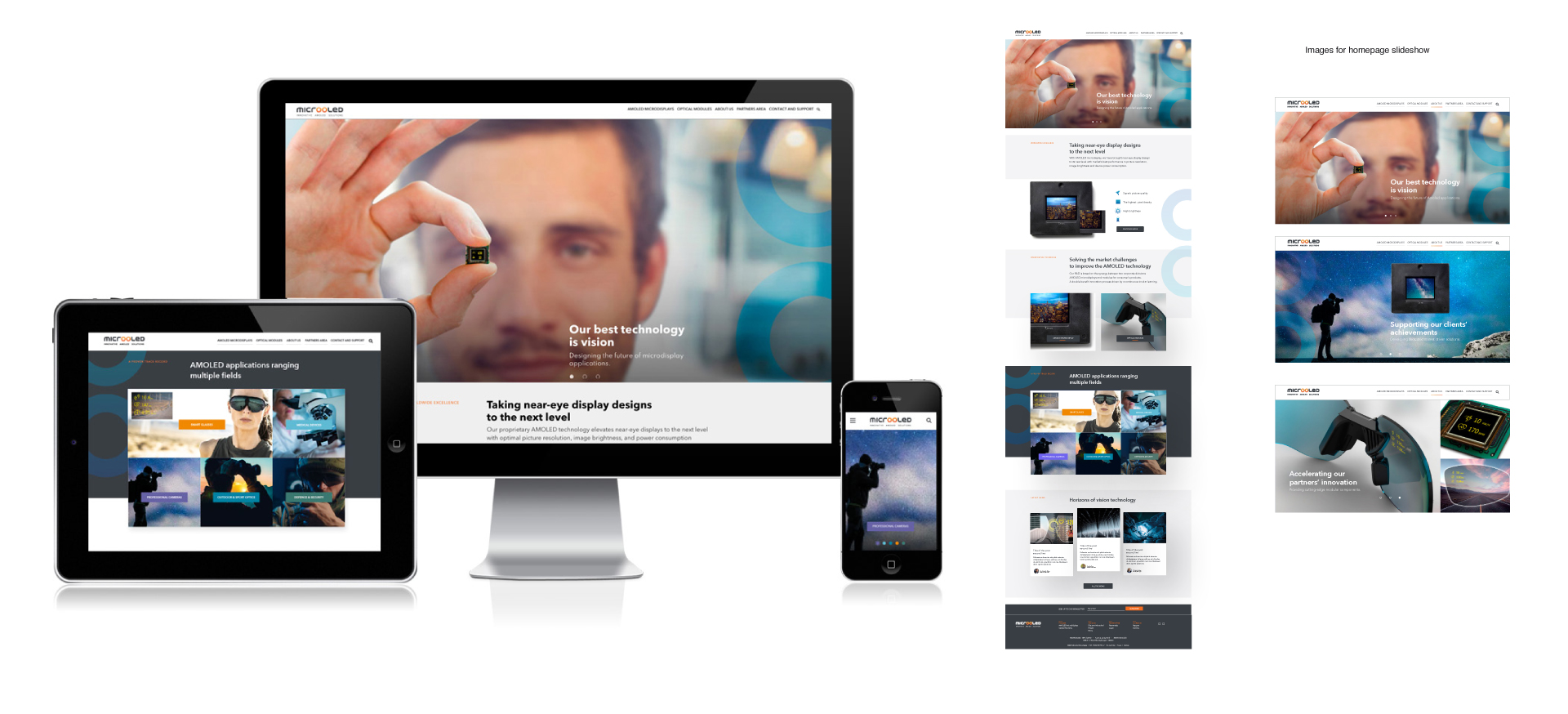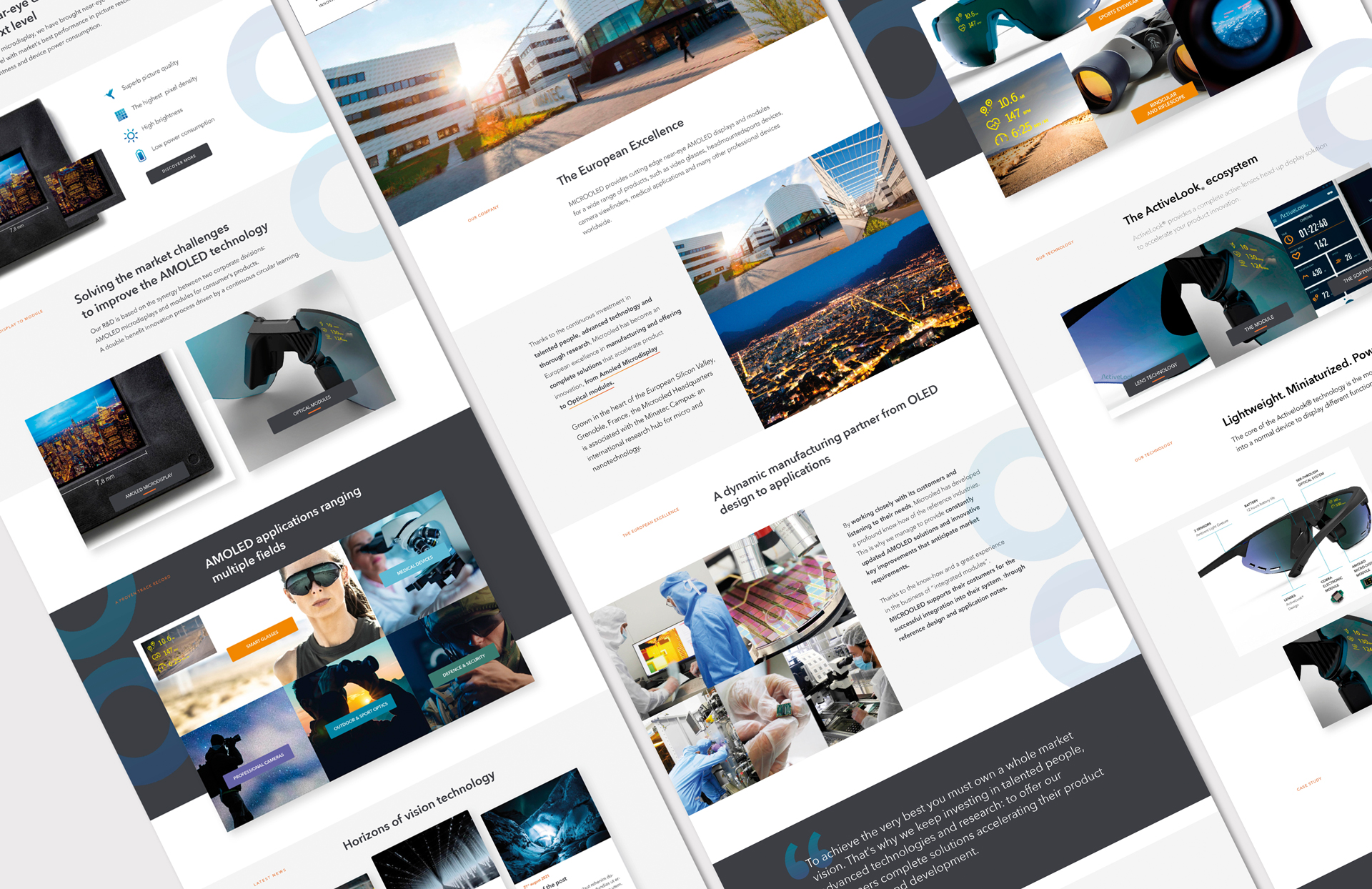 Microoled supplies solutions and components to different markets. The new color palette distinguishes the various fields of application within the different communication tools, such as website and presentation templates.

Application of the brand identity to the different communication materials
Download our positioning guide
Find out how positioning can help your business make a difference, through the methodology of Perceptioning®. A guide that features case study examples and a summary of the basics to accelerate your business ideas and make them work.