Axxès: toll services
strategy, positioning, brand identity, brand guidelines, communication, web design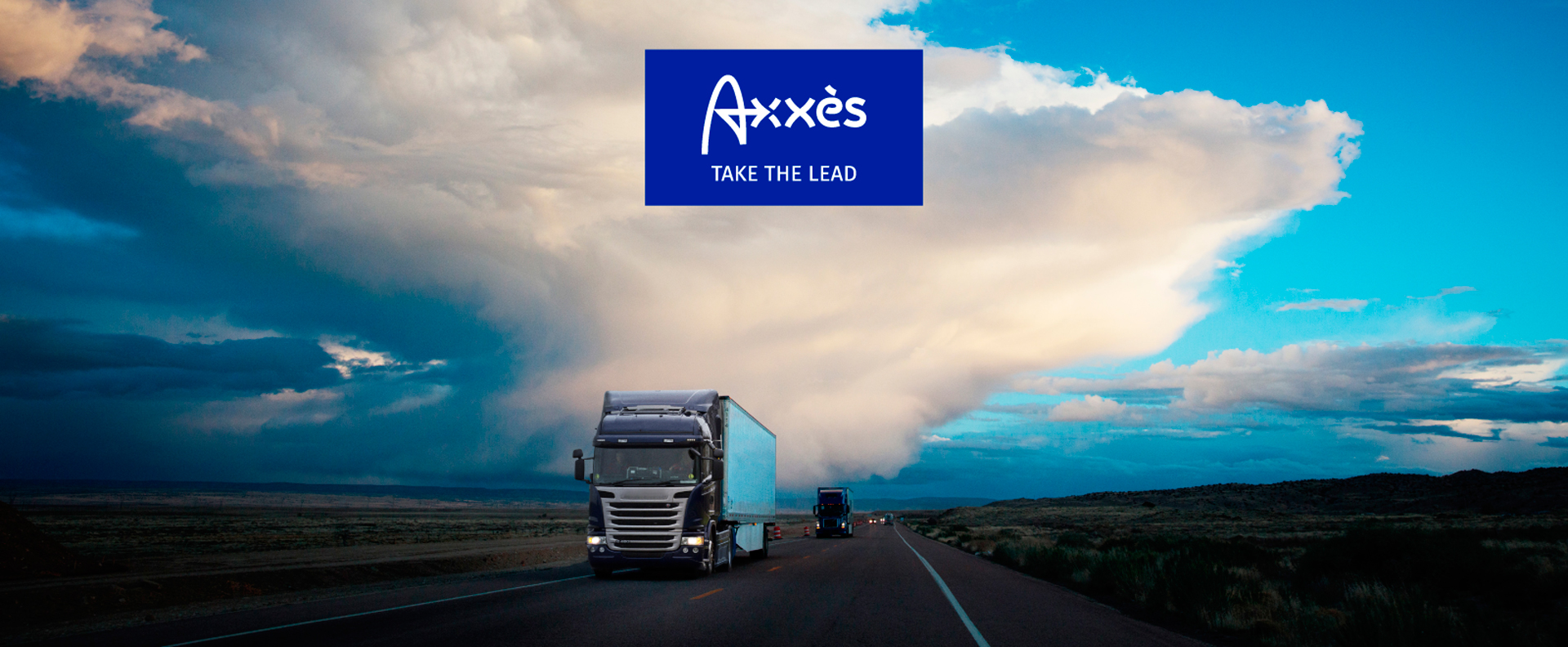 Axxès is the European market leader in electronic toll services, offering technological solutions to transport professionals for international tolls, tax and fleet management. We developed the strategic repositioning of the brand and established the guidelines for the launch of the new brand identity on the main communication channels: from the website and social media to ADV and company presentations.
Strategy and Positioning Concept
As an answer to the continuous increase in commercial transport and the need to find uniform solutions to simplify the movement of goods between European countries, Axxès invests in technological innovation and especially in satellite technology.
Starting from an analysis of market trends and benchmarks, we developed a marketing and repositioning strategy that aims to raise the perception of the brand by moving it from the sphere of mere efficiency to the sphere of innovation, thus differentiating it from its competitors.
The new concept underlines the values of expertise and technology that define the service Axxès offers its customers to help them manage their fleets more efficiently and achieve better performance.
The positioning statement "Take the lead" is an exhortation to Axxés customers to take the lead in controlling their business.
The new positioning leads to the need to give the company a new visual identity, starting from the redesign of the historical logotype.
The light blue of the old logo is replaced with a more intense and dynamic blue, consistent with the world of apps and web technology and with the new positioning.
The redesign also inserts white space in the first "x", allowing us to keep the arrow symbol and reinforce the connotation to access to motorways and crossing the borders of Europe.
The guidelines for the development of the new identity include the use of wide angle, heroic shots from the world of transport.
These are accompanied by lifestyle images: people portrayed in various settings in management, logistics, data management through the app, or the delivery of goods: services that a fleet manager can provide thanks to the support of Axxès.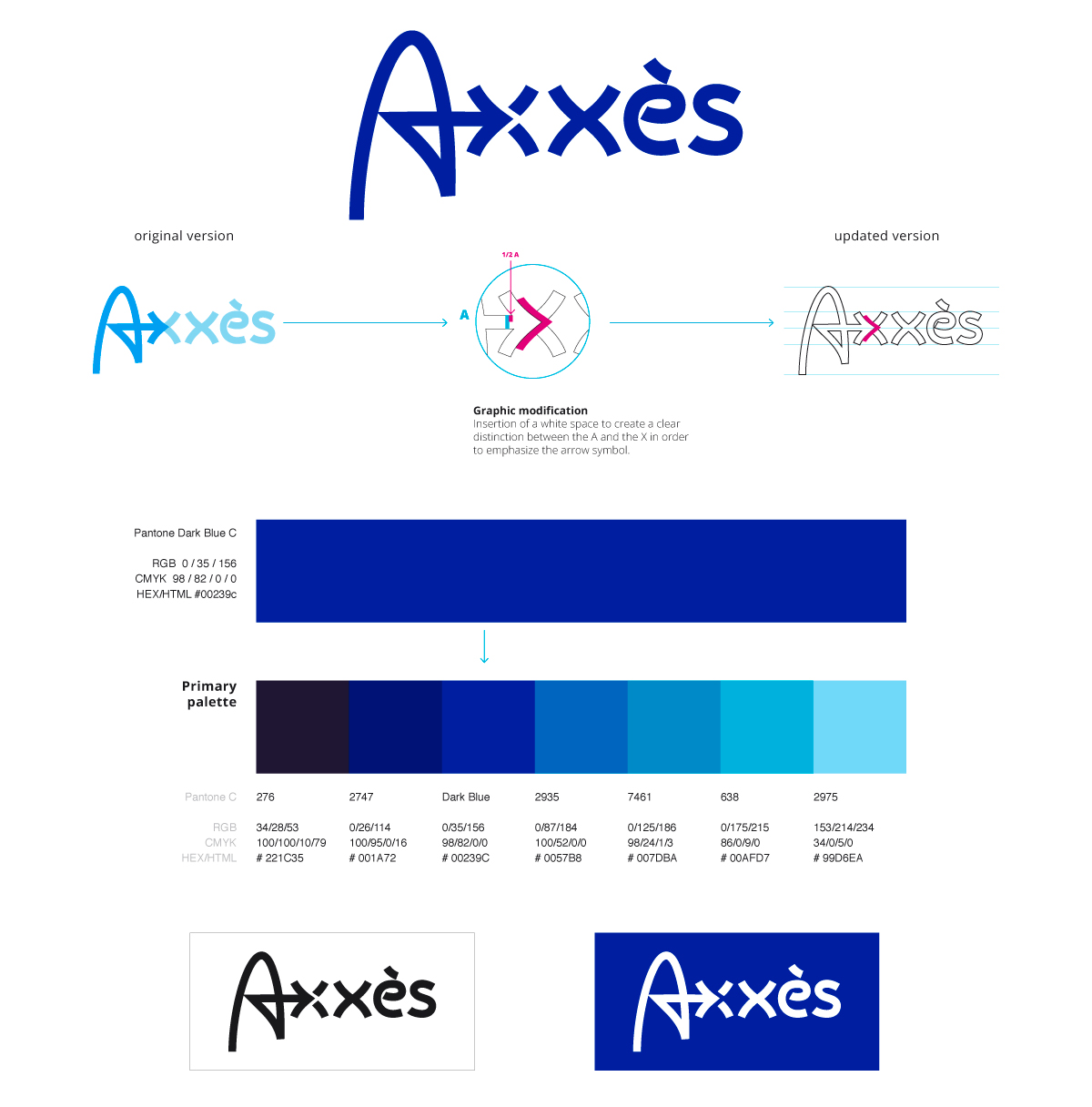 We provide the company with a Brand Manual with guidelines for the implementation of a coherent visual identity in all product and corporate communication tools.
Among these is the website, for which we develop a template that integrates images and infographics, creating an effect of depth and transparency in line with the visual trends in the advanced technology market.
The use of a range of blues conveys the sensation of cutting-edge technology that is friendly and easy to use.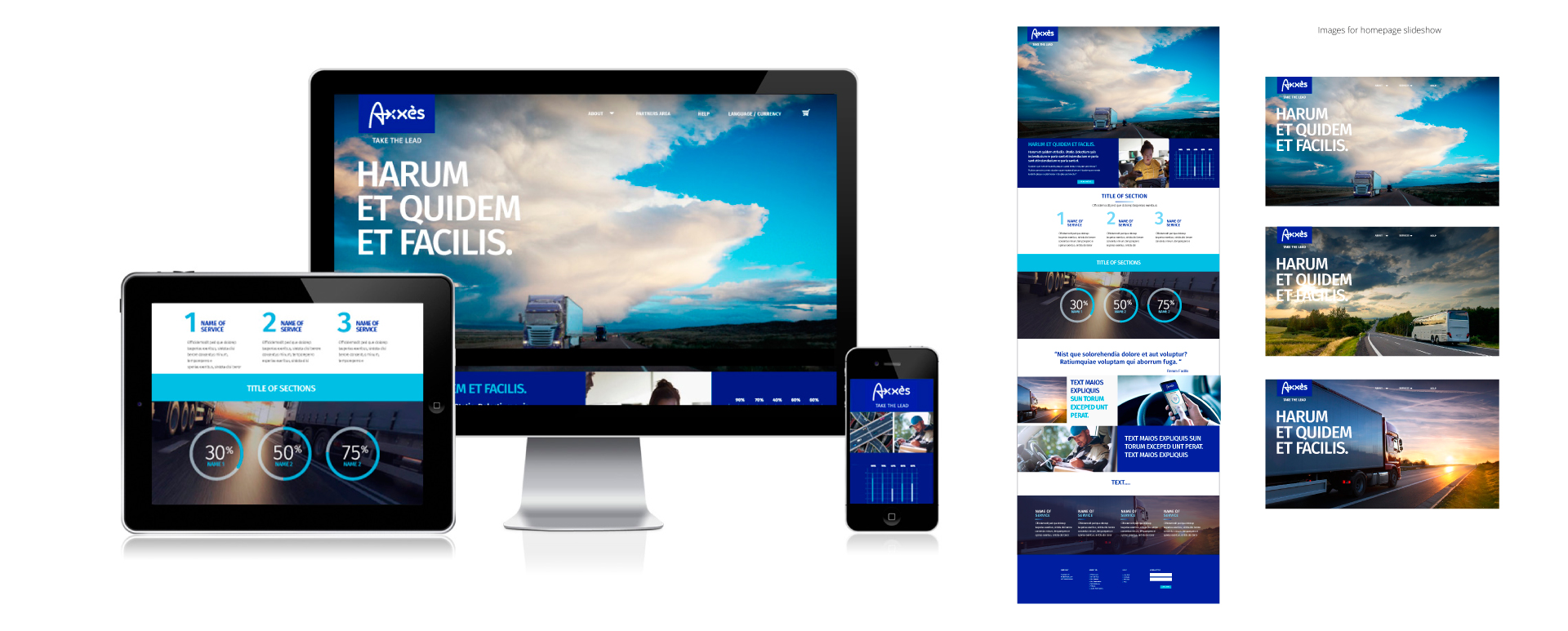 Pages from the Brand Manual for brand identity implementation
Guideline for social media and Facebook posts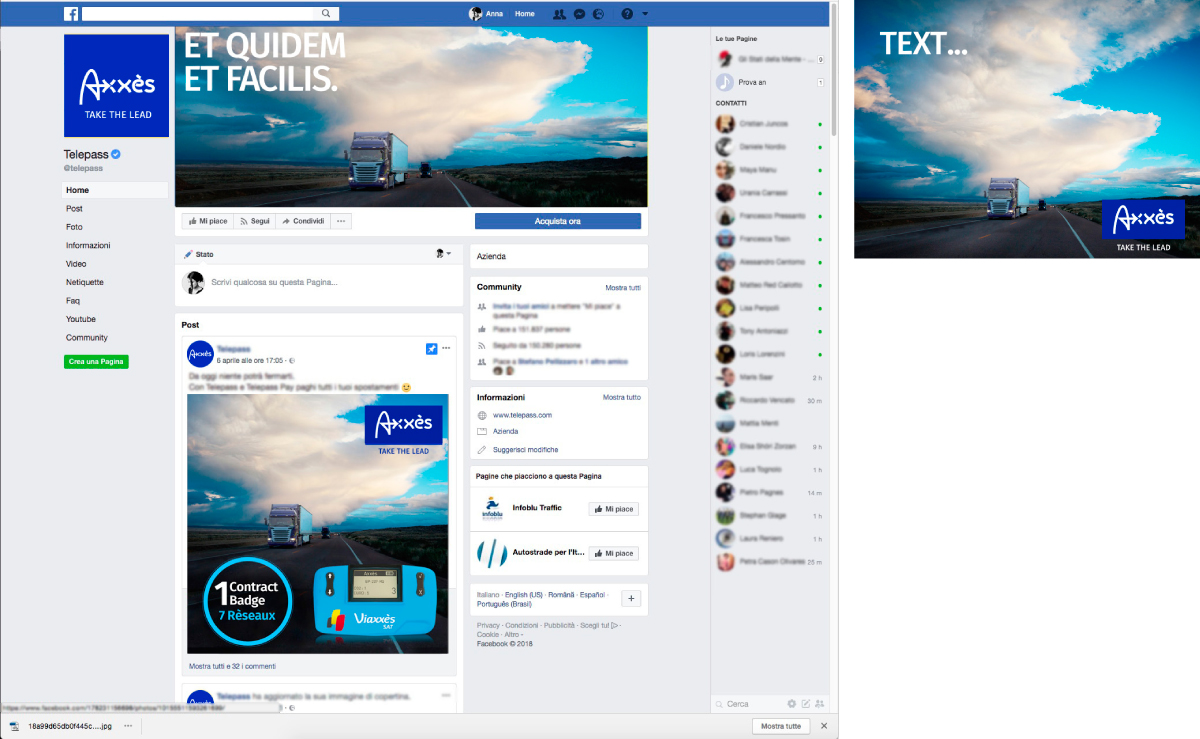 Guidelines for the development of ADV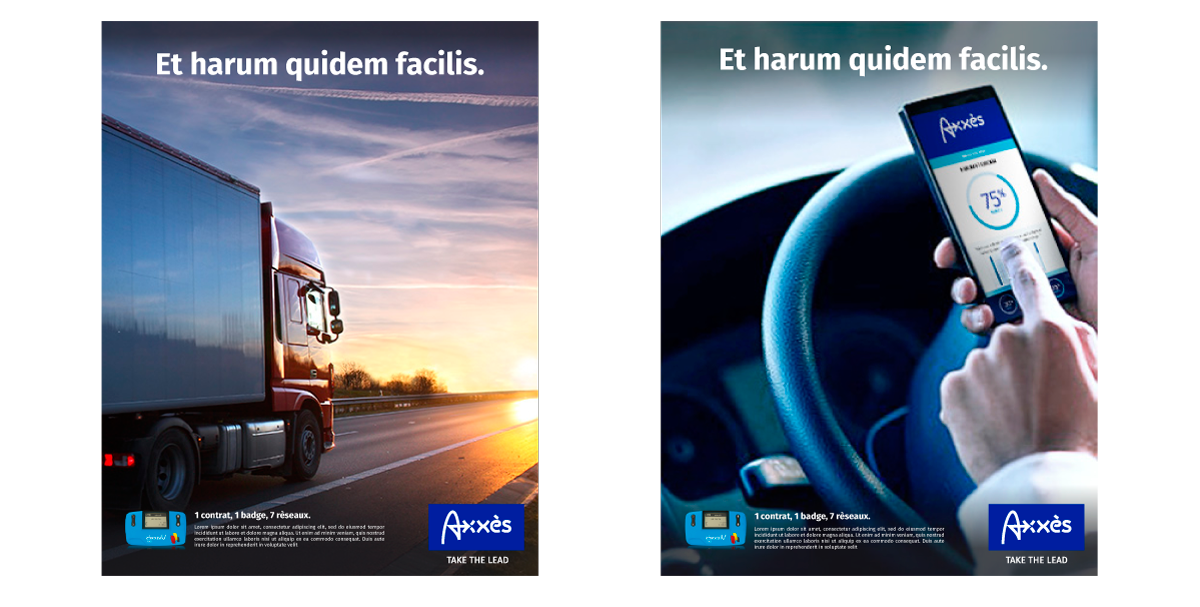 Download our positioning guide
Find out how positioning can help your business make a difference, through the methodology of Perceptioning®. A guide that features case study examples and a summary of the basics to accelerate your business ideas and make them work.