NumberBlue Venezia
STRATEGY, POSITIONING, BRAND IDENTITY, COMMUNICATION, STORYTELLING, EVENT STRATEGY, DIGITAL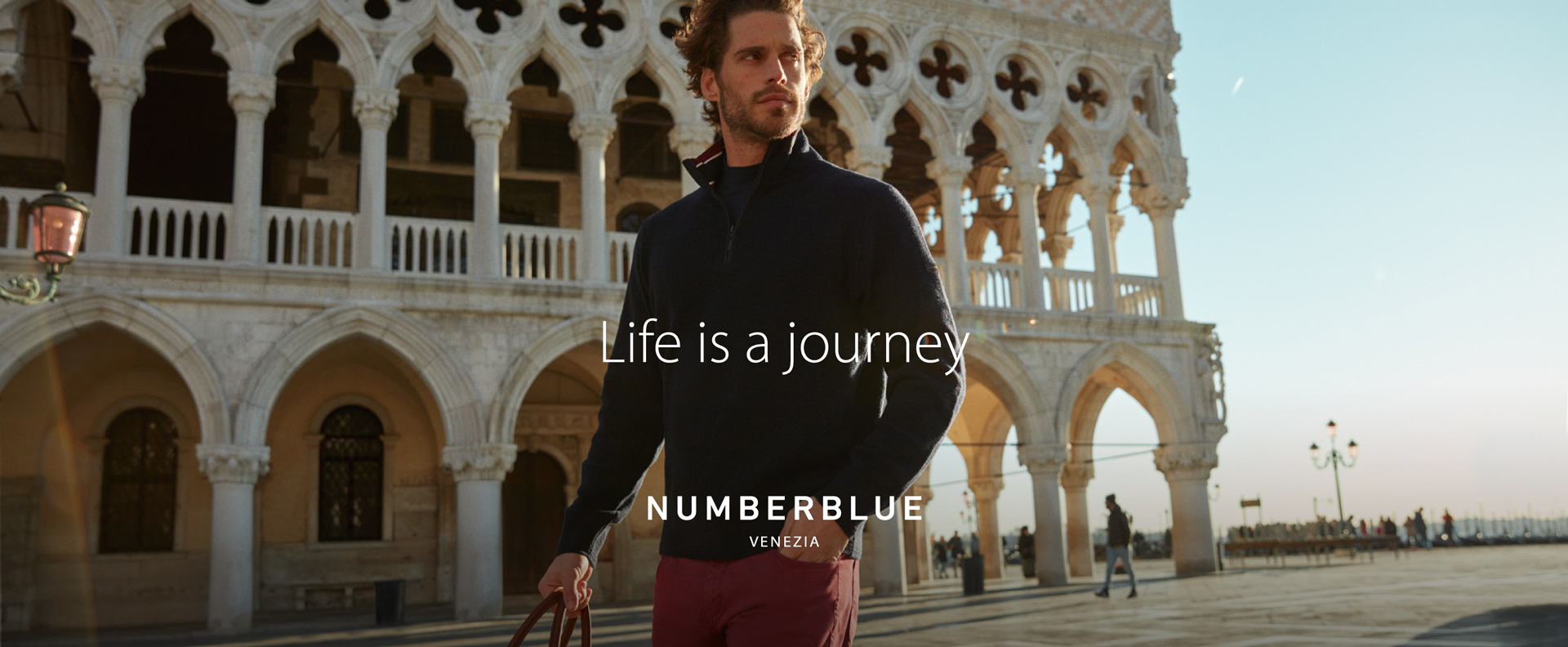 A young and sparkling men's clothing brand, Numberblue is launched on the Italian market by Ganet Srl, an international company already known for its production of excellent quality fabrics.
The brand stands out for its elegant yet informal style, for its young and innovative design and for the sartorial care that emerges above all from the details and finishes.
In cooperation with the corporate team and fashion professionals, we work on strategic positioning, brand guidelines, digital strategy and the official launch event at Pitti Immagine Uomo in Florence.

Strategic Analysis and Positioning
Number Blue presents a wide collection of men's products, such as polo shirts, pure cotton jerseys, outerwear: great classics of casual wear that are however characterised by a contemporary, informal design with a touch of innovation.
Our consultancy starts with research and market analysis on competitors, targets and trends. This is flanked by company workshops in which figures involved in the decision-making process are interviewed to define positioning, marketing strategy and identity.
What emerges is a brand that is synonymous with elegance but with a sporty touch: garments that are perfect for a young and elegant public that recognises itself in a man animated by the spirit of the traveller, and who lives life as a journey.
Brand Identity guidelines
The travelling man becomes the central theme of Numberblue's new brand identity. The company is provided with a manual of guidelines for the consistent application of the identity to all expressions of the brand: from storytelling to the photographic representation of the story and the product.
Brand Identity development and application examples
Photo Shoot Numberblue Venice
S&P curates the first public launch event during the 97th edition of Pitti Immagine Uomo, the world's most prestigious men's clothing fair.
The launch of the Autumn Winter 19/20 line sees the Renaissance setting of Palazzo Strozzi as the backdrop, illuminated for the occasion by shades of blue
and accompanied by the notes of the Tolga Jazz Trio.
The event sees a succession of guests, buyers and socialites, journalists, bloggers and influencers, flocking to admire the new NumberBlue Venezia collection.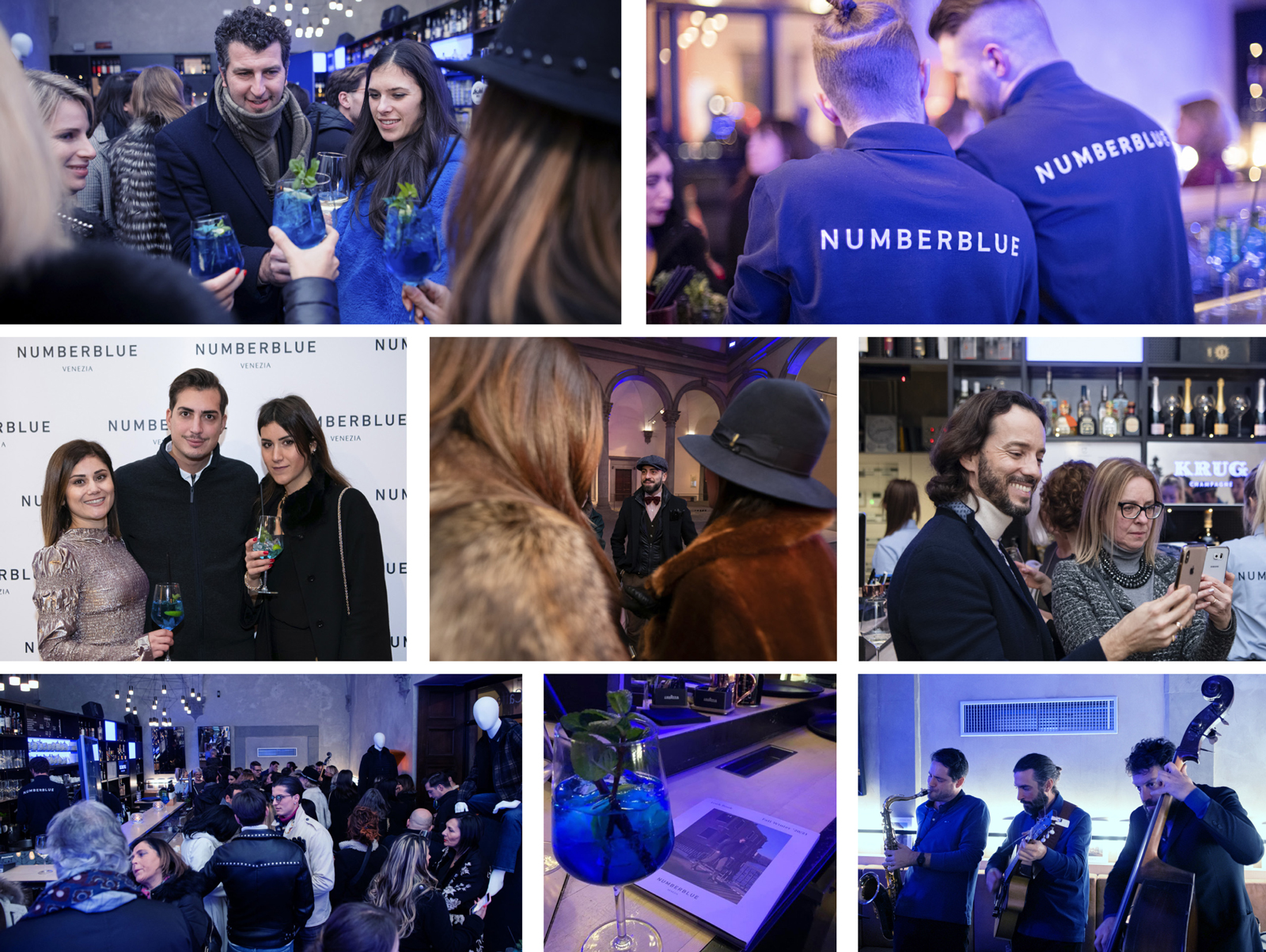 The second part of the project involved us in structuring an editorial plan and defining the channels, media and guidelines for online communication in order to consistently pursue the brand positioning strategy.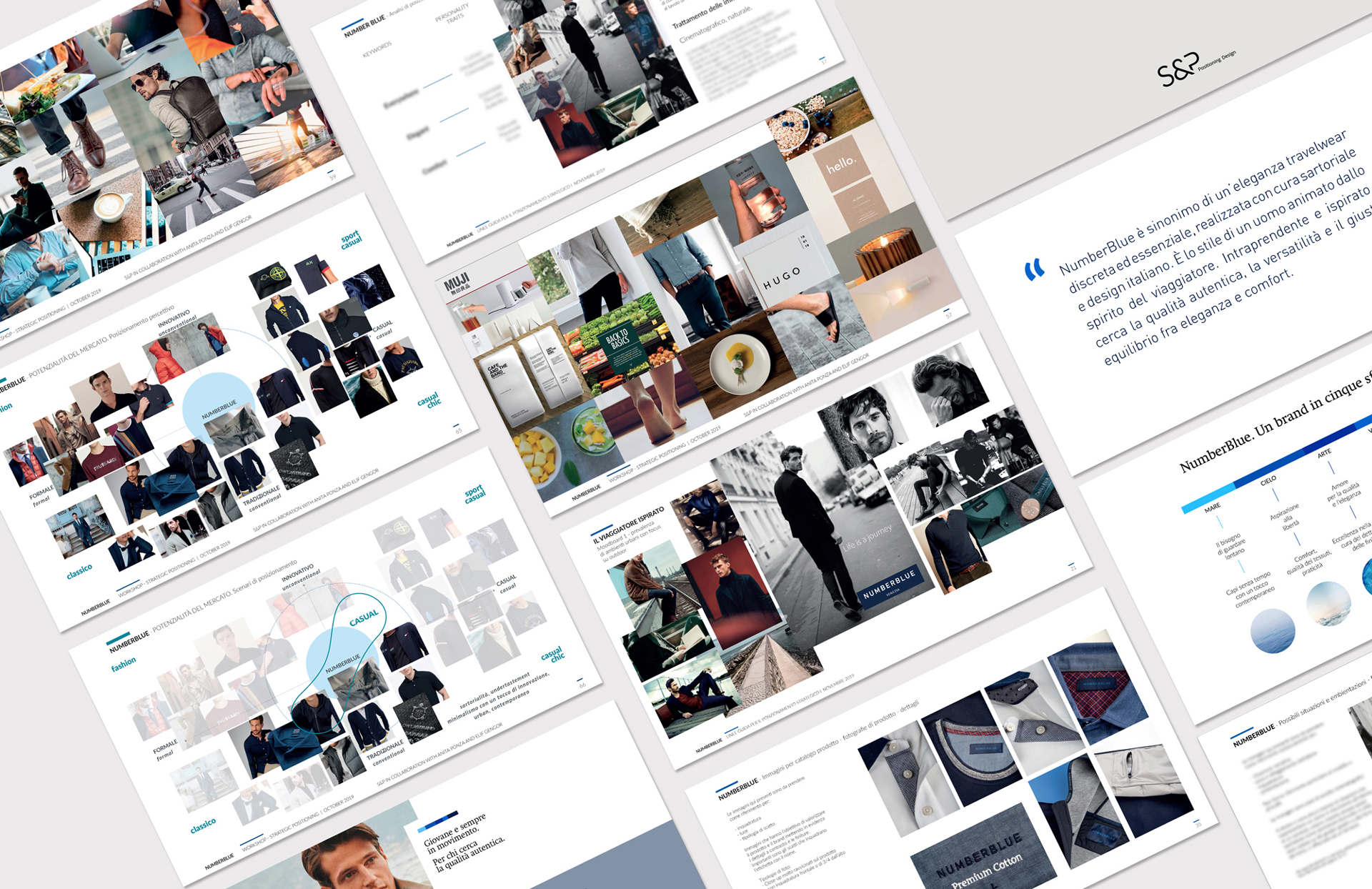 Our positioning guide
Find out how positioning can help your business make a difference, through the methodology of Perceptioning®. A guide that features case study examples and a summary of the basics to accelerate your business ideas and make them work.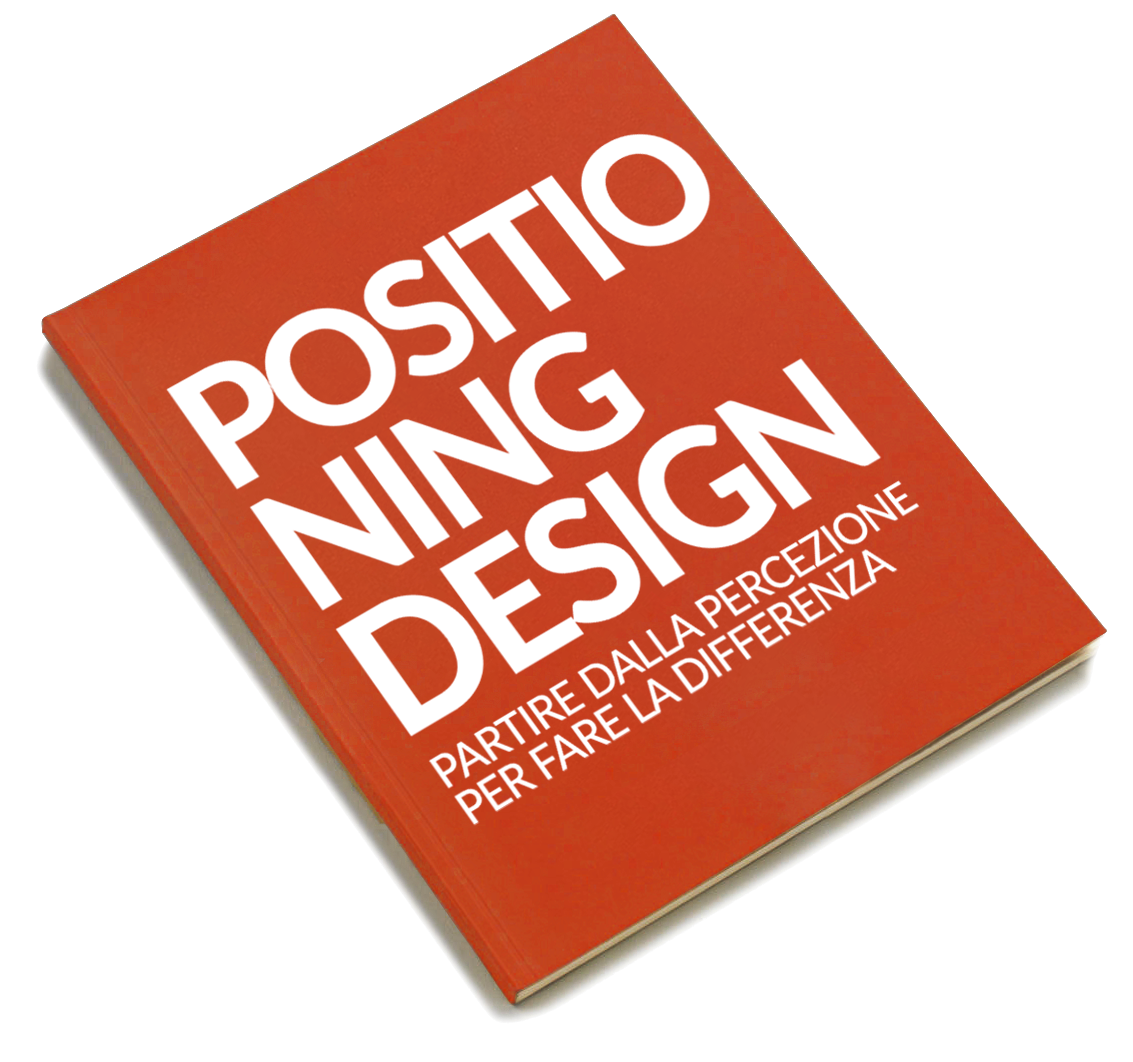 Write us: info@sbalchieropartners.com