Nordesteuropa Editors
Strategy, Product design, Perceptual positioning, Brand design, Brand Guidelines, Communication Design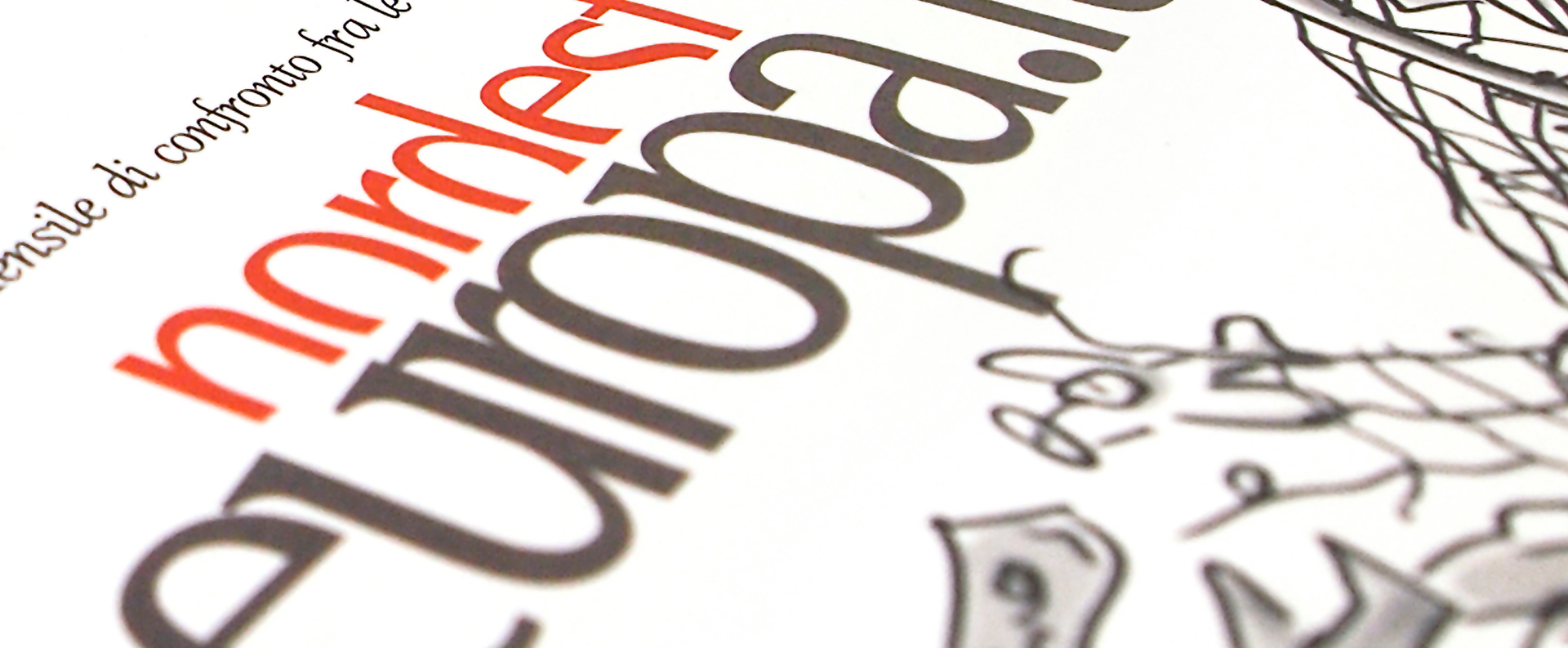 Nordesteuropa started as a publishing project that encourages a dialog on the economic, political and cultural landscapes of the Northeast of Italy. The goal is to act as an incubator of ideas, stimulating innovative processes in the area in response to the globalisation of the society and the market.
We were in charge of developing their strategy, market positioning and editorial design.

Strategy and Brand Design
Through Perceptioning®, let us define three groups of values that will make up the perception of the Nordesteuropa brand:
Innovation, dynamics and vision: an original voice that considers the role of the Northeast of Italy as strategically important for guiding the whole country towards positive change.
Informal: an open space, easily accessible, inviting debate.
Authoritative and international: a leadership based on authority, with attention to Europe and strategies of internationalization.
In the logo the words Nordest and Europe merge symbolically, evoking the European values of openness and integration that give the enterprise its character.
The visual language is simple and empathic, tuning in to aesthetic trends that convey competence, innovation and internationality.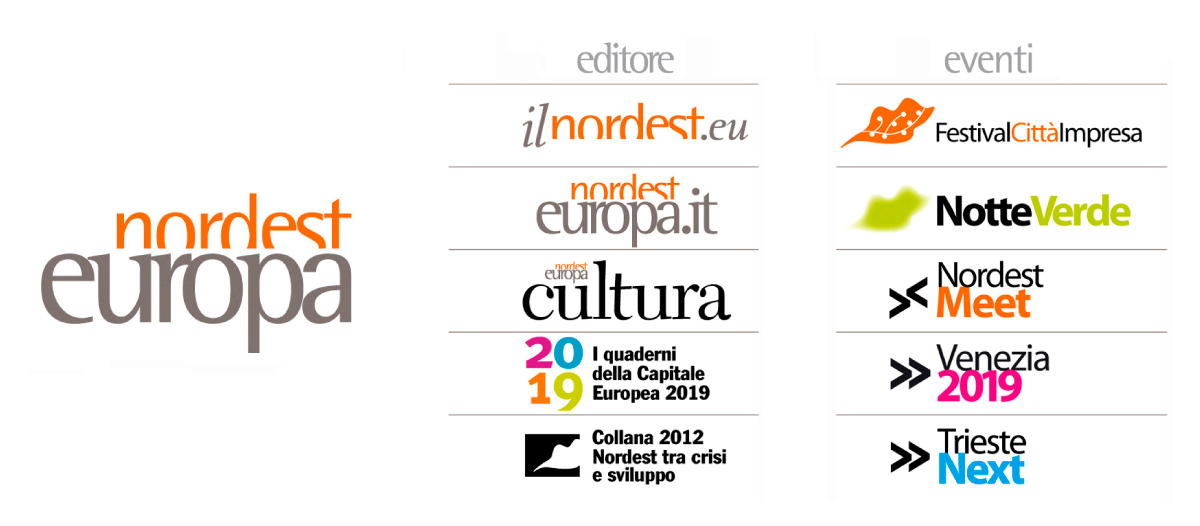 The strategic and perceptive positioning developed for the main product, the monthly magazine Nordesteuropa.it, is the launch pad for the company's brand identity, which will expand to new publishing products and events.
In the case of Nordesteuropa, the magazine and other publications' design aims to develop an identity that can be compared to the most prestigious international periodicals of social, political and economic commentary.
The covers are illustrated by hand and invoke an ironical and amusing approach.
The color coding unites the authoritativeness of the black-and-white newspaper with bursts of the cheerful strength of orange, as an expression of decisiveness and innovation.
The magazines are printed on natural uncoated paper: a stylistic choice that is informal, refined and ethical at the same time.
The typography visually reinforces the editorial approach by combining serif and sans serif characters as a contrast between action and reflection.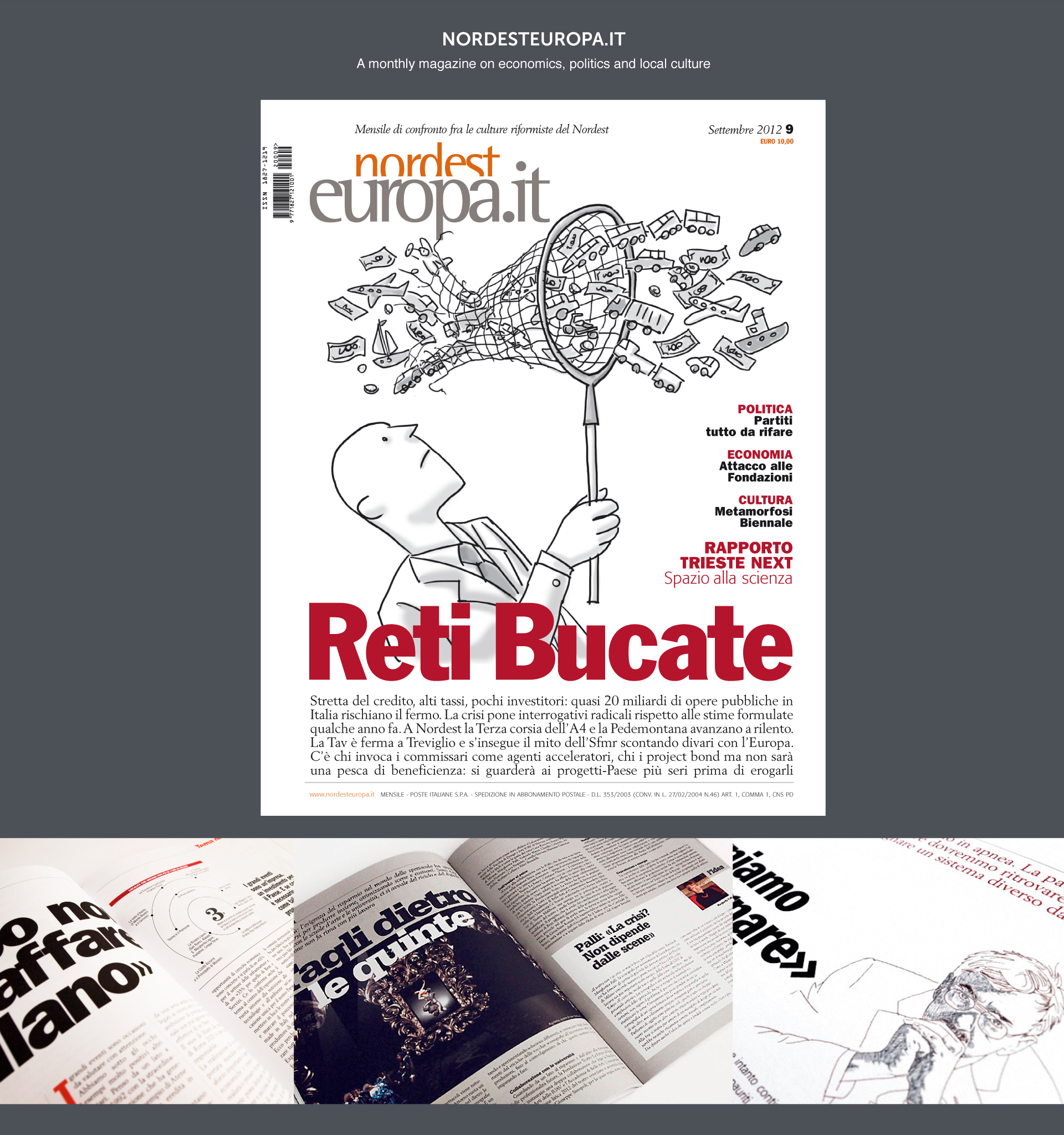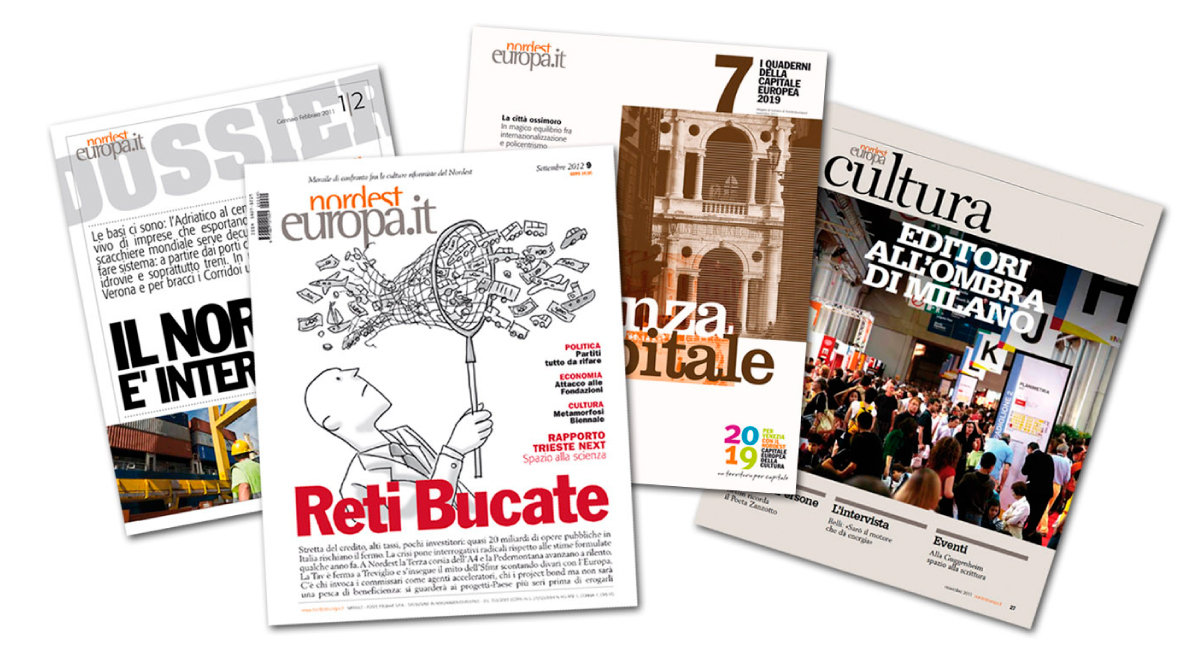 Inserts in the Nordesteuropa.it magazine
NORDESTEUROPA CULTURE / NORDESTEUROPA DOSSIER
THE JOURNALS OF THE EUROPEAN CAPITAL 2019
Inserts on culture and economics are included in the monthly magazine.



DIALOGUES ON THE NORTHEAST, AND THE NORTHEAST
BETWEEN RECESSION AND DEVELOPMENT
A series of books by influential journalists and experts, focusing on the social and economic analysis of the region.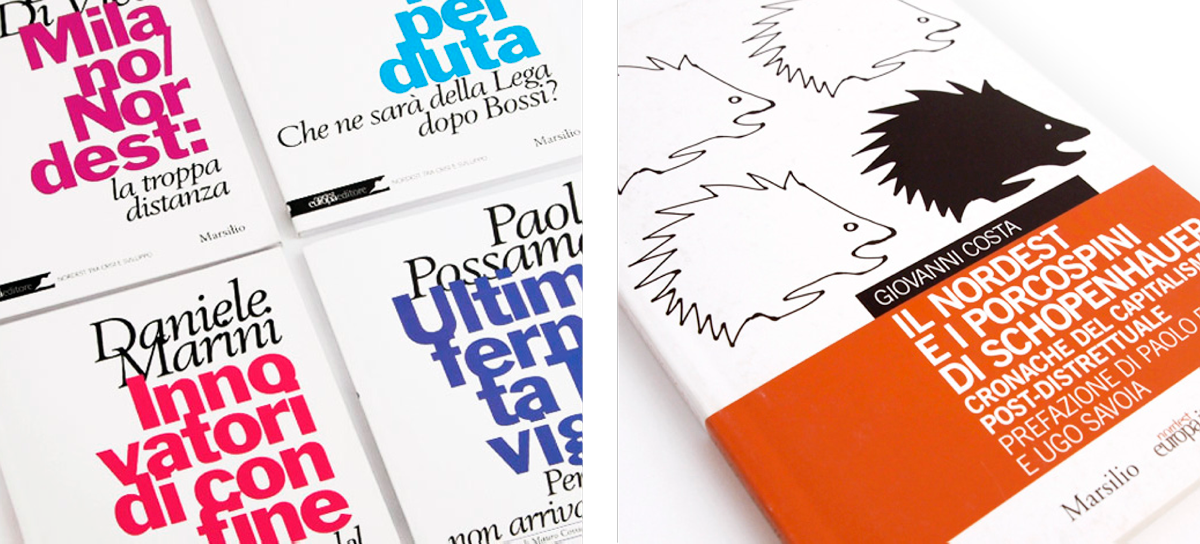 A TAVOLA CON LE VENEZIE
The magazine values enogastronomy as a fundamental trait of the Northeastern culture and territorial identity, by giving a space and an audience to a guide to outstanding regional cuisine.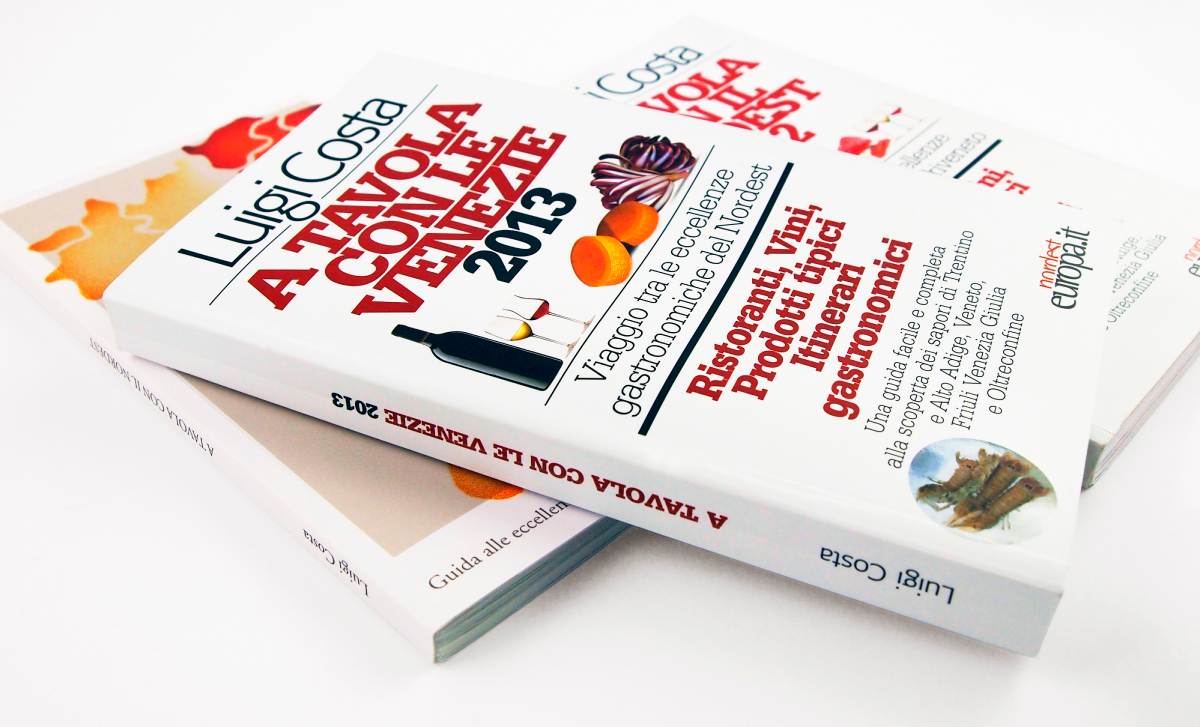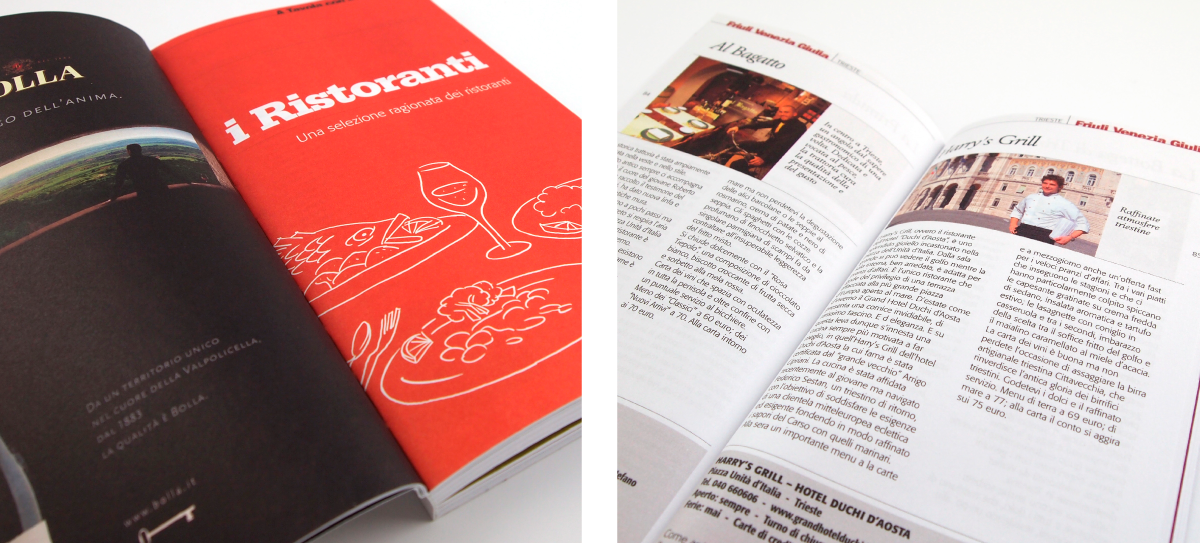 Download our positioning guide
Find out how positioning can help your business make a difference, through the methodology of Perceptioning®. A guide that features case study examples and a summary of the basics to accelerate your business ideas and make them work.